Employment Opportunities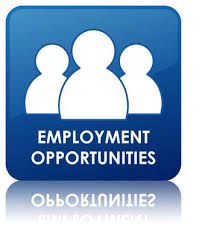 If you are interested in pursuing a position with the West Central Education District, you can send an inquiry to Laurie Fevig at lfevig@wced6026.com. We are especially interested in persons that have an interest in subbing at the Area Learning Center in Melrose as either a teacher or paraprofessional. Also, we are seeking the same at The Beacon Program in Sauk Centre..
You can access the Employment Application template, complete it, and save it as a Word Document or PDF In addition to the Employment Application, you must attach a resume' and a formal letter of inquiry to your e-mail.
You will need to download and complete the staff questionnaire under the quick links. One document is a series of questions intended for applicants seeking a Licensed or Certified position. The other questionnaire is intended for applicants seeking to fill a support staff position such as a paraprofessional or office personnel.
Current Openings: